BARON SISTERS' WORLD
Champagne Baron Albert is a modern fable involving three founding generations in the House history.
First, Albert and his wife Beatrice, who were at the initiative of the first Champagnes of the House, following a long line of winemakers.
Then his sons: Gilbert, Gervais and Claude, who pursued the large-scale project designed by Albert.
Brilliantly, they passed on an important wine estate to Claire, Lise and Aline: Claude's daughters.
From the first hectare to the current 55, the family has always followed this moral: to join our forces to grow stronger. And a closer look at this family House greatness allows us to see the infinite work currently continued by the heiresses of Albert Baron.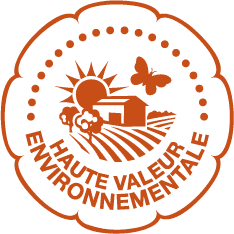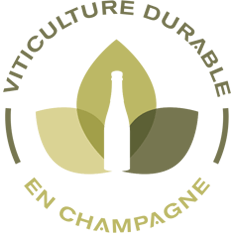 Le Champagne Baron Albert croit en la préservation de son patrimoine afin de léguer aux générations futures une terre saine. Les sœurs Baron sont fières de faire partie des pionniers en matière de Viticulture Durable en Champagne et des premières exploitations certifiées « HVE », Haute Valeur Environnementale. Ces deux labels leur ont été décernés en avril 2016 et renouvelés avec succès en 2018. Ils attestent que les pratiques de la Maison sont tournées vers les enjeux de préservation du sol, de l'eau, de l'air et de la biodiversité (faune et flore). Ces pratiques respectueuses de l'environnement sont appliquées à l'ensemble du vignoble familial, encépagés en Pinot Meunier, Chardonnay et Pinot Noir. La famille Baron travaille la vigne le plus naturellement possible.Avec des travaux mécaniques du sol réalisés grâce à des outils adaptés sur un tracteur ou à l'aide d'un cheval, le Champagne Baron Albert contribue : à l'amélioration de l'équilibre des sols, au développement de l'activité microbiologique. La diversité de nos terroirs requiert donc l'adaptation de plusieurs techniques culturales : selon les cépages cultivés, l'exposition de la vigne et son terroir, le type de Champagne souhaité et les conditions climatiques.